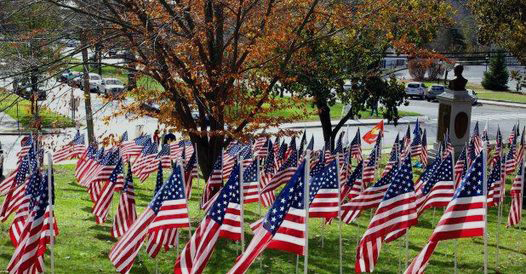 There are two order options for the 2023 Flags of Valor:
Veteran's Day we honor our Military Veterans and active duty service men and women by participating in the Flags of Valor. The Kiwanis Club Foundation of Greater Danbury, Inc. erects the Kiwanis Flags of Valor on the New Milford Historical Society's lawn. The Field of Valor will include up to 300 full size (3 foot by 5 foot) American flags.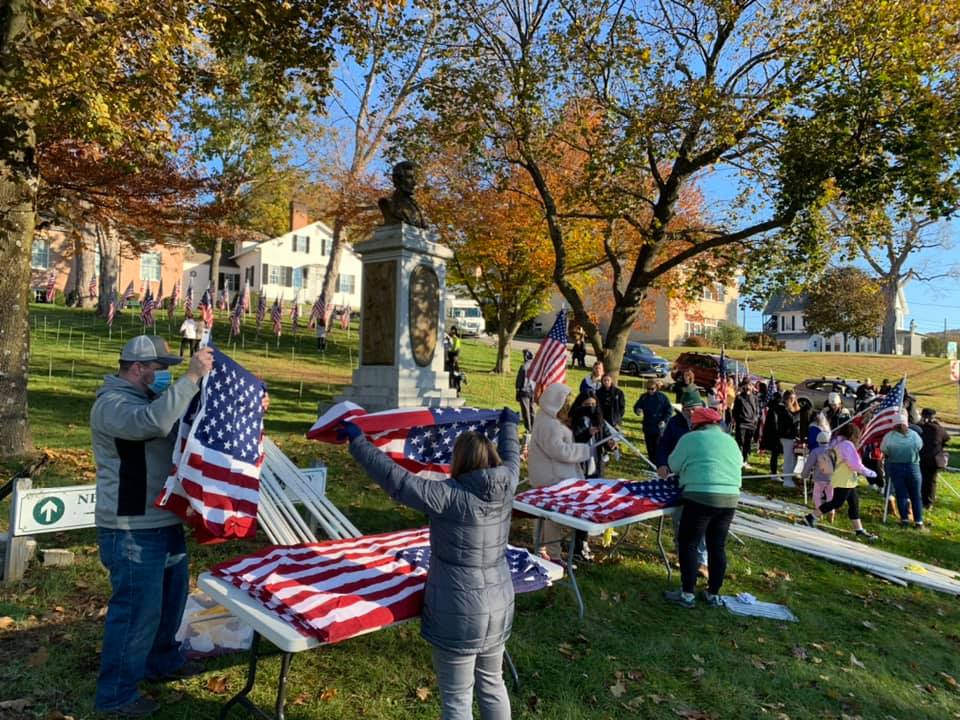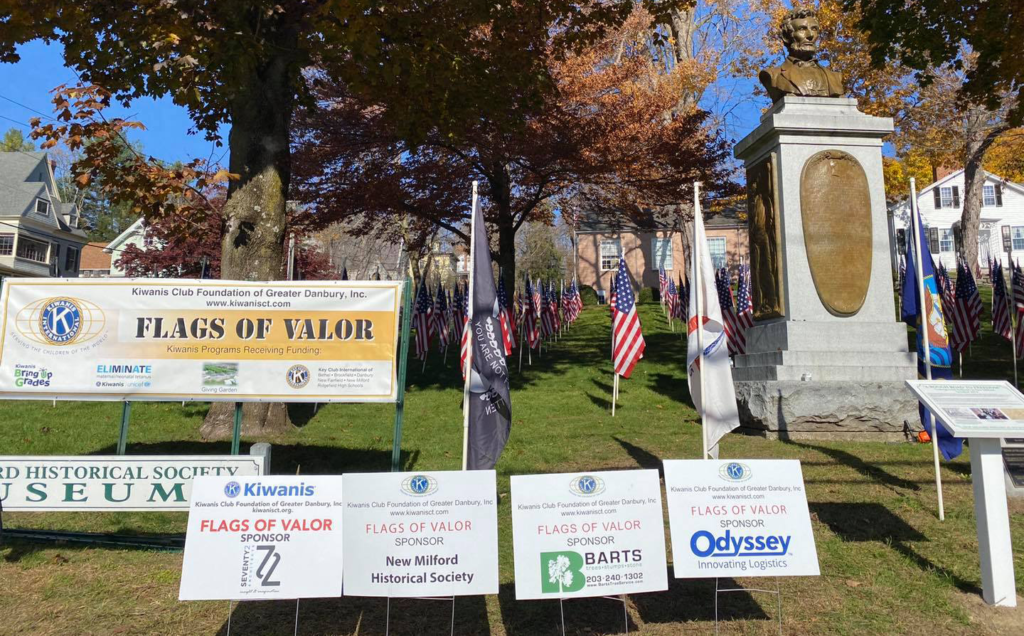 Our high school Key Clubs participate by selling and erecting flags. The Kiwanis Flags of Valor is visible from the first weekend of November to the first weekend of December.