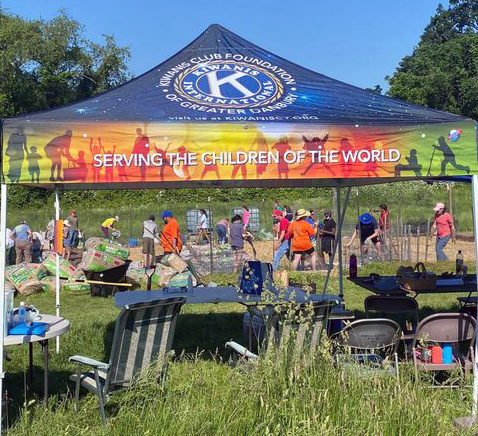 The Giving Garden is a collaboration among several community service organizations. Danbury Kiwanis members and high school Key Club members are involved by planting, weeding, watering and harvesting throughout the spring, summer and early fall.
The Kiwanis Giving Garden in Brookfield provides hundreds of pounds of fresh produce to food pantries and shelters. This is accomplished because of the help of a core group of Master Gardeners who guide us. Bring up Grades is a student motivation program we provide.  
The Giving Garden is located on Nabby Rd. in Brookfield just a short distance on the right from the intersection of Nabby and Candlewood Lake Rd.